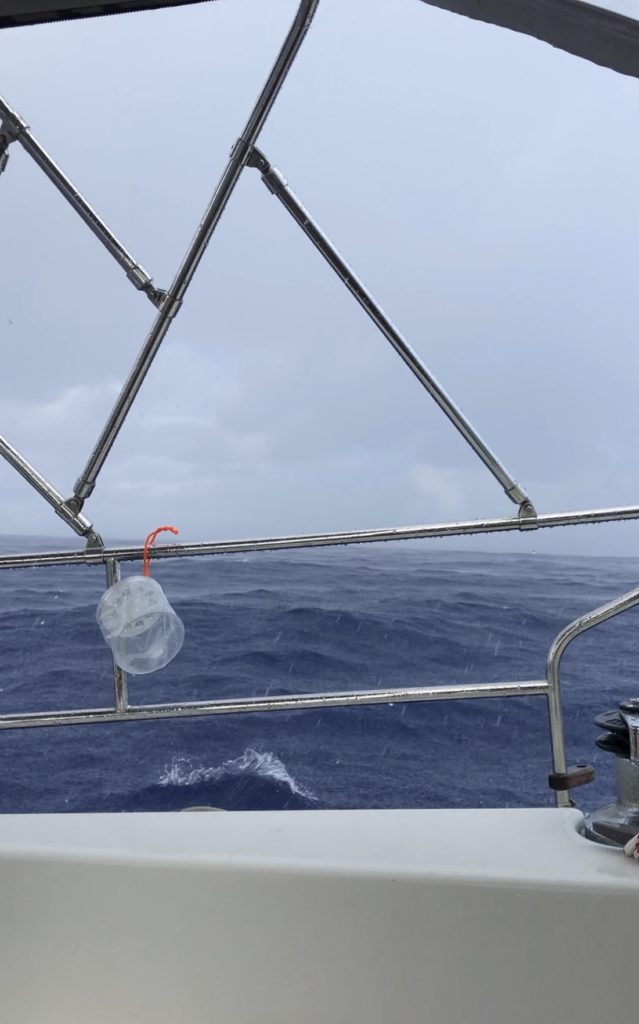 We left Taiohae Bay, Nuku Hiva on Friday morning. Sunday afternoon (now) finds us on a course set for the island of Ahe in the Tuamotus where we will make a left turn and make our way through Rangiroa Pass. This is the most direct route from Nuku Hiva to Papeete, our next destination. We are expecting the passage to take about 7 to 8 days, if the wind holds up. The Tuamotus are also known as "the Dangerous Islands" because they are mostly low atolls with very little land. The highest point on each of them is typically the highest coconut tree. Rangiroa Pass is the widest pass through the island group and is about 20 miles wide at its narrowest point. We don't anticipate any problems getting through and the only possible issue is the wind hole that seems to be emerging around Papeete at around the time that we are supposed to get there.
The good news is that the air temperature has declined about a degree from 30C to 29C. It also seems however that the humidity has gone up.
Life on board while on sea is always interesting because it differs significantly from many aspects of life on land. Some things are harder to do, some things about the same but rarely is anything easier.
Consider bathing at sea. On land, most accommodation comes with a shower, bathtub or other facility to make bathing easy. Many boats have showers and Marathon does too. But, the shower drains into the bilge and the accumulated water needs to be pumped out. Keeping the bilge dry is a priority for us, so we prefer, when possible to use the cockpit and a bucket to take a "shower".