Marathon arrived in Ensenada, BC, Mexico on 8 February 2022 by riding on the DYT MV Yacht Express from Papeete to Auckland to Brisbane to Ensenada.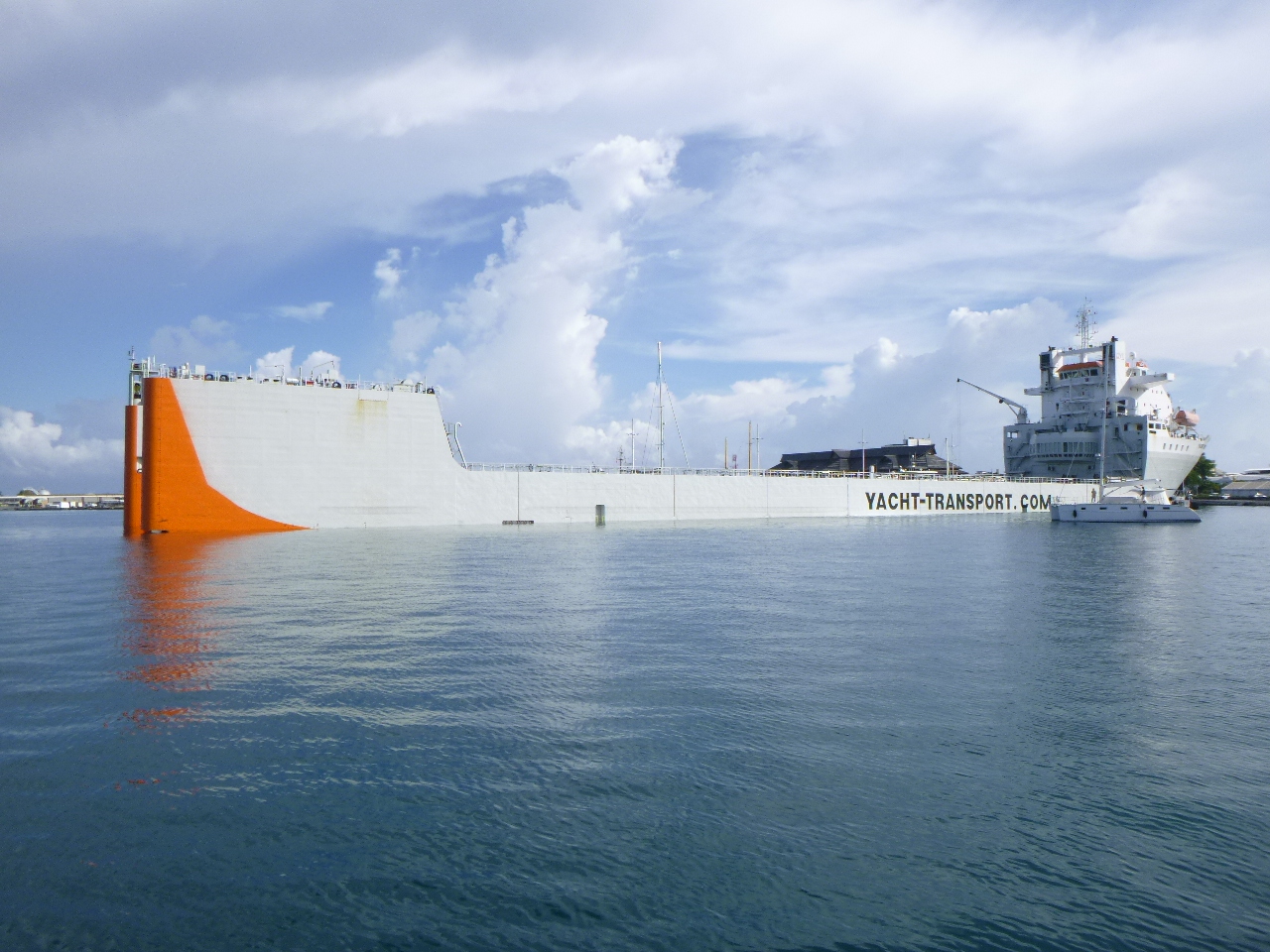 Captain Mario Sanchez took Marathon off the freighter and parked the boat in Marina Coral. The crew, including the captain arrived a week later and have been working fiendishly to get the boat ready for a sail south. The boat was pretty much ready about a week ago, but the weather has not been cooperating.
Various control lines have been reinstalled, oil and filter changed etc etc. Today we added the jack lines and reinstalled the Hydrovane rudder. Tomorrow, 7 March 2022, we will fill up the water tanks, untie the docklines, fill up the fuel tank and head south to Turtle Bay. We anticipate a 3 day voyage. PredictWind suggests that we will have 15 knots of wind on average and that we might need to do some motoring too. We will see.